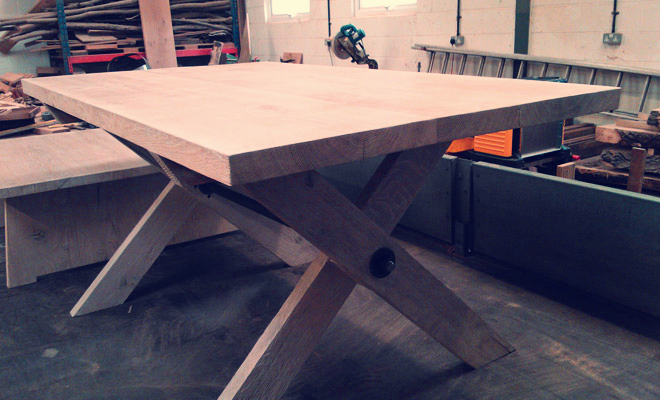 New Product Design
Something unique for your tree house, home or office.
Our talented team of designers and carpenters are always producing and developing bespoke products for use within our tree house schemes, homes and offices.
A new range of accessories has been developed to compliment our beautiful tree houses and garden lodge retreats: bespoke limed oak dining and coffee tables that can be tailor made to fit any space. This one here is on its way to the South of France and seats 6 comfortably. It's a shame we can't go with it!
If you are interested in learning more about our bespoke products then please contact us.
Posted on
16th August 2012