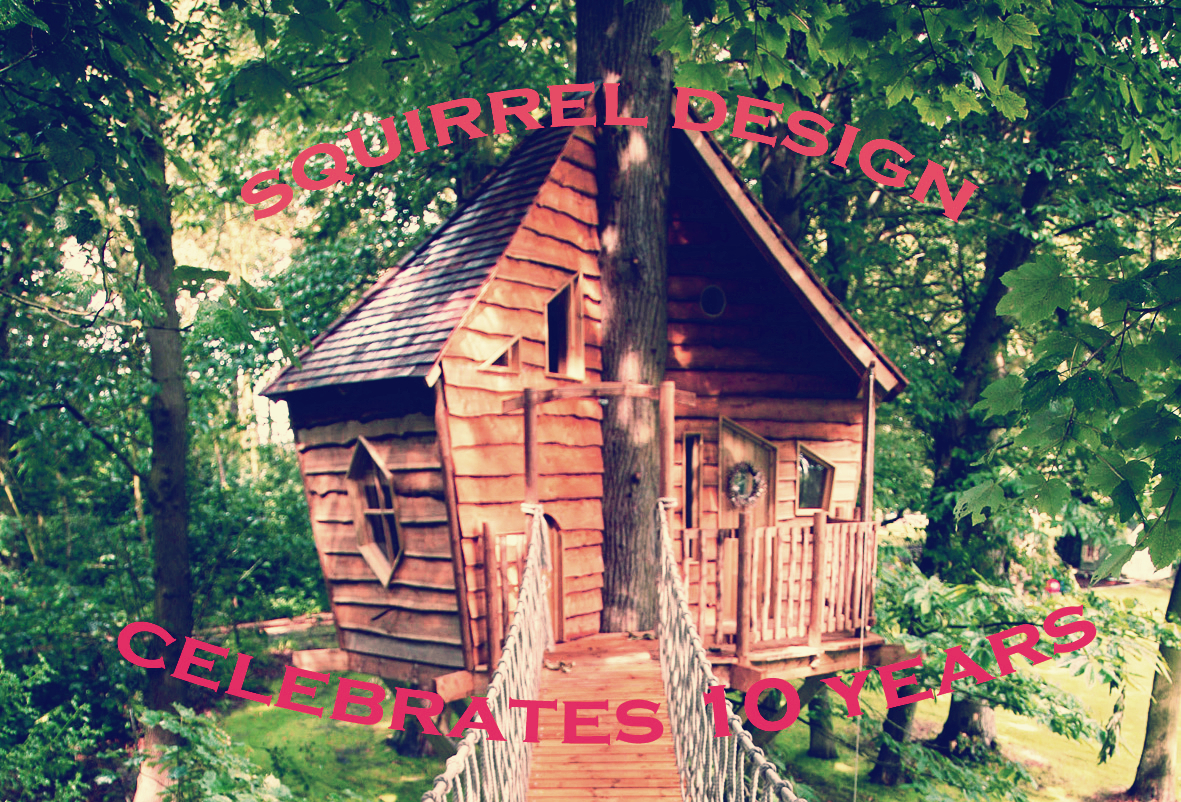 10 Years of Treehouse Magic
Squirrel Design Celebrates 10 years
Squirrel Design Tree Houses is delighted to move into its 10th year of designing and building insiprational tree houses and garden buildings.
"Our Hideaway is magnificent….it enhances the magical quality of our woodland…perfect! The attention to detail is wonderful..the finish is excellent" say J&S from Devon
Squirrel Design Tree Houses is a well established specialist in the field and is extremely proud of its history and proven reputation. In its 10th year Squirrel Design promises to continue to offer imaginative solutions to every customer's individual brief.
The company is excited to announce that in addition to its popular and adventurous family tree houses and hideaways, it is also working on some dramatic projects for 2013, including tree houses schemes for the holiday rental and B&B markets.
Squirrel Design Tree Houses looks forward to many more years of creating magical spaces and providing some escape from the modern fast-paced world.
Posted on
1st February 2013